KICKER
KICKER 50ft 1/0AWG Power Cable
KICKER® makes full-spec power wire to get every bit of juice out of your battery. Built to defy extremes in temperature, oil and gas exposure, Hyper-Flex insulation is at home in the engine bay as well as your amp rack.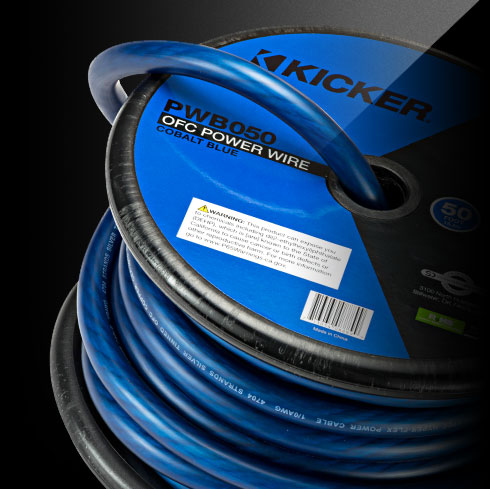 PWB050 (BLUE) 1/0AWG, 50 ft
Get a full 50-foot spool of 1/0 Power Wire. 

This Full Spec wire in Cobalt Blue features Virgin Hyper-Flex™ insulation for easy install that delivers all the power your battery can offer.