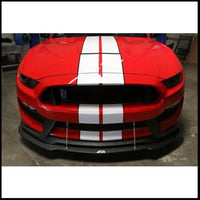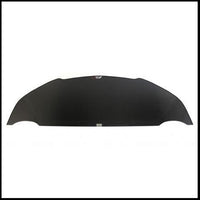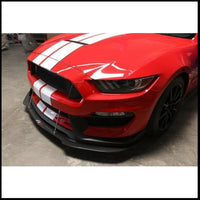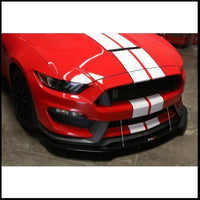 C3 CARBON
APR Ford GT350 Carbon Fiber Front Splitter (2015+)
APR PERFORMANCE FRONT WIND SPLITTER FOR FORD GT350 (2015+)
To combat the effects of front end lift, APR introduces the Front Wind Splitter for the new Ford GT350. High-speed air flow at the front of the car creates a high pressure area on top of the splitter while restricting air flow underneath the car. That high pressure translates into downforce, while low pressure below the car reduces lift. The net effect is more steering control and more cornering traction without a significant increase in drag.
Features:
Carbon Fiber Reinforcement




The GT350Front Wind Splitter is reinforced with sheets of carbon fiber.

Fully Functional Undertray


The Front Wind Splitter is not an add-on cosmetic piece. The splitter completely covers the area below the GT350's front bumper, smoothing air flow and creating more efficient downforce.

Support Rods Included




Stainless steel Support Rods are included with your GT350 Front Wind Splitter.
***Fits the Shelby GT350 only; does not fit the GT350R***