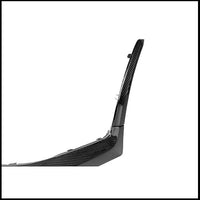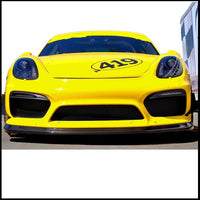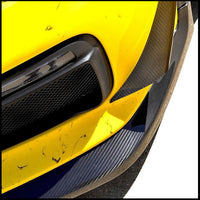 C3 CARBON
APR Porsche Cayman GT4 Carbon Fiber Front Air Dam
APR PERFORMANCE PORSCHE GT4 FRONT AIR DAM
This beautiful carbon fiber front air dam is essential for maximizing the aerodynamic performance of your GT4.
The APR Performance Front Air Dam integrates with the factory front bumper to:
Reduce front-end lift

Increase front-end stability

Improve high-speed cornering grip
This Front Air Dam also utilizes a built-in aerodynamic splitter design that creates a high-pressure region of air atop the protruding surface, further reducing lift and increasing net downforce.
Features aluminum skid plates.