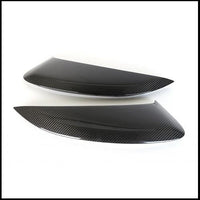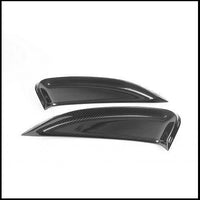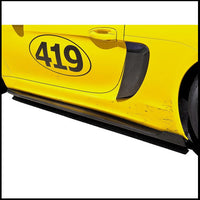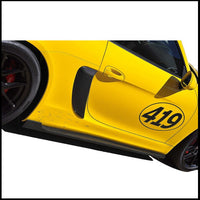 C3 CARBON
APR Porsche Cayman GT4 Carbon Fiber Side Intakes
APR PERFORMANCE CARBON FIBER PORSCHE GT4 SIDE INTAKES
Add flair to the exterior of your GT4 with carbon fiber intake scoops molded to precise dimensions that only pre-preg carbon fiber can achieve. Exotic race-inspired APR carbon fiber is unmatched in quality, fit, and finish. 
Features:
Pre-preg. Carbon Fiber Manufacturing Process


Our GT4 intake scoops are vacuum-bagged and cured in the autoclave at high temperatures, ensuring quality, durability, and an extremely high strengh-to-weight ratio.

Fade-Resistant Clear Coat


They are finished with a UV-stable production clear coat, then individually hand polished to a brilliant shine.

Easy Installation


APR GT4 intake scoops are designed to factory specifications for easy installation and clean fit-and-finish.