KICKER
KICKER Bullfrog® BF100 Bluetooth® Music System
The waterproof BF100 pumps out the tunes with four speakers and 16 watts of power. The AUX jack and charging USB connection complement a Bluetooth range of up to 100 feet!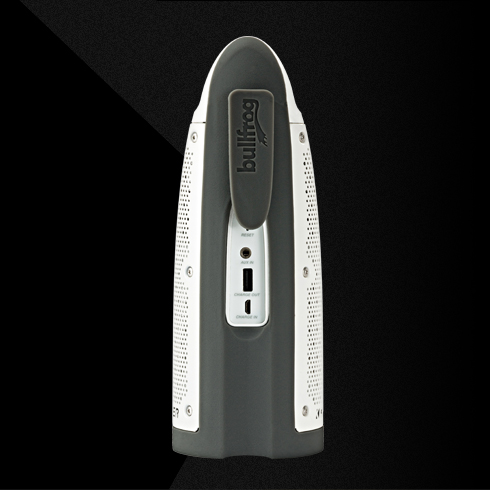 PORTABLE PLAYER
Play it in the pool or at the tailgate – a massive 12-hour battery life and 100-foot Bluetooth range means non-stop fun, no matter where you are!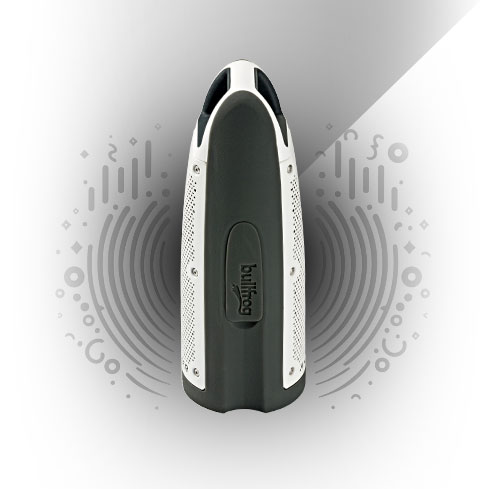 360° SOUND
Hear your Bullfrog everywhere! The unique design of the BF100 gives you audio on both sides of the unit, for twice the speaker power!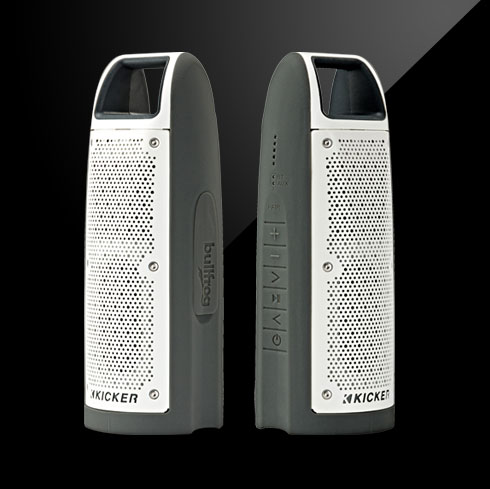 DOUBLE DOWN
DoubleKICK Connect™ easily joins any two Bullfrogs together wirelessly, for double the tunes!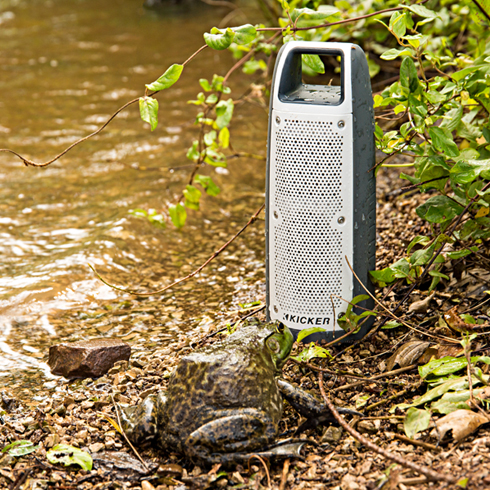 FLOATING FUN
The BF100 is completely waterproof. It will float at the lake, the pool or even the hot tub!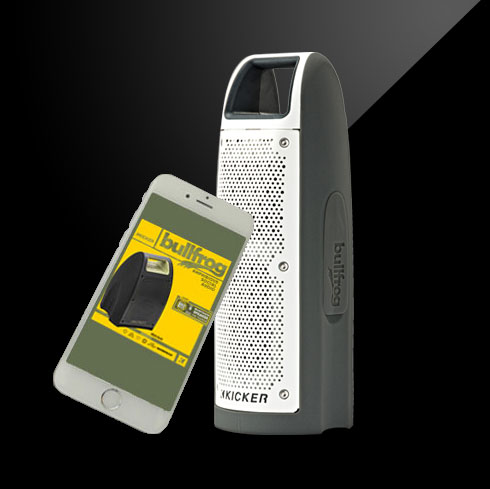 KICKER Connect App
Customize your Bullfrog with KICKER Connect. Explore a five–band equalizer, volume control, battery status and more, right from your phone.
For Apple Devices: Download Here!
For Android Devices: Download Here!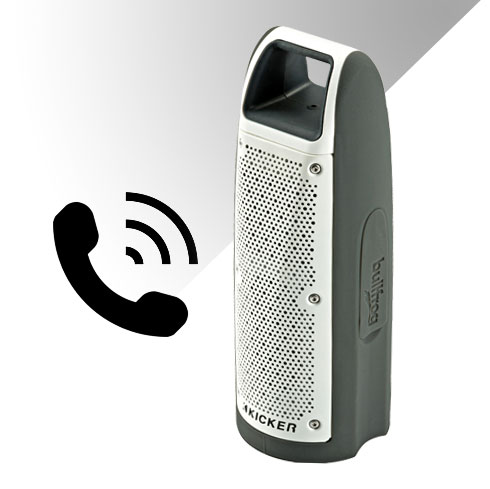 PHONE HOME
Easily make/take phone calls with the built-in speakerphone, so you're never out of touch.