KICKER
KICKER Bullfrog® BF400 Bluetooth® Music System
The BF400 is packed with power and built for fun in the sun! A built-in FM tuner, AUX jack and charging USB connection complement a Bluetooth range of up to 100 feet!
KICKER Connect App
Customize your Bullfrog with KICKER Connect. Explore a five–band equalizer, FM tuner with presets, volume control, battery status and more, right from your phone.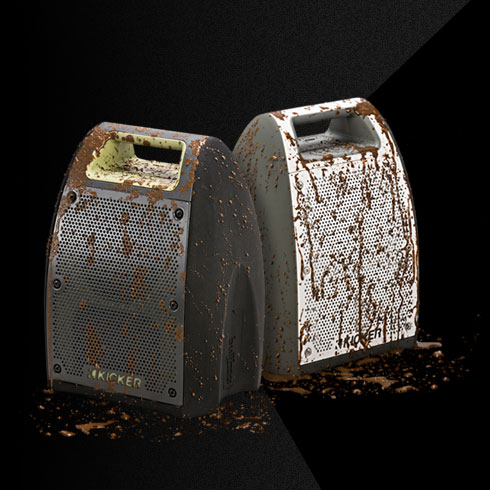 The weatherproof BF400
Long range and even longer life! The Bullfrog lets you stream Bluetooth audio from as far as 100-feet away, or connect directly to the charging USB for up to 20 hours of playback on a single charge.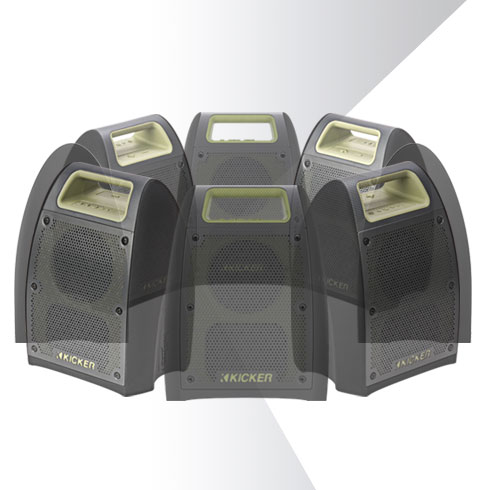 360° SOUND
Be heard everywhere! The Bullfrog's unique design gives you speakers on both sides of the unit, plus plenty of volume to keep the fun going.
Pair a Pair
DoubleKICK Connect™ joins two Bullfrogs together wirelessly. That's twice the kick for twice the fun!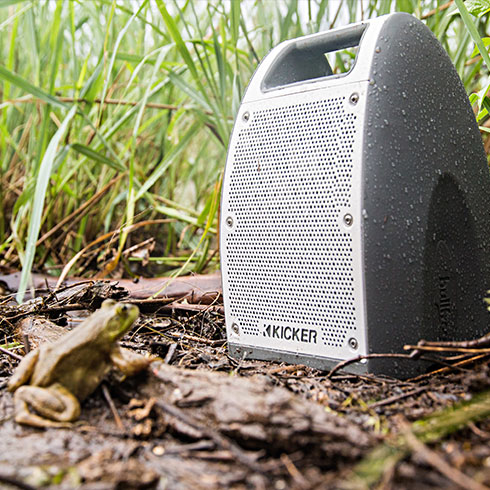 Ready for the Outdoors
Bring on the sand, the waves and the sun. The Bullfrog's IP66 rating means total reliability for years to come.