AUDIOFROG
AUDIOFROG GS12D2 12″ (300MM) PREMIUM GRADE AUTOMOTIVE SUBWOOFER
THIS ITEM IS AVAILABLE FOR "INSTORE PICK UP ONLY"
Designed for great-sounding low frequency reproduction and high power handling, the G-Series subwoofers have been engineered to provide the same frequency response in the same sealed and vented enclosures as the GB Series subwoofers.
GS Series subs feature 3″ (75mm) voice coils wound of fiberglass formers, massive double stacked ferrite magnets and an extended polepiece for magnetic symmetry above and below the gap.
They also feature the same rigid treated paper cone and rubber surround as the GB Series subs. Gold-plated 5-way binding posts make connection simple. The GS12D2 includes dual 2-ohm voice coils for system design flexibility for plans that include one or multiple subs.
Treated Paper Cone
3" (75 mm) Voice Coil on Fiberglass Former
Dual 2 Ω Voice Coils
Dual Gold-Plated 5-Way Binding Post Connections
Extended Pole Piece
Flared Pole Piece Vent
Dual Ferrite Magnets
Extended Back Plate
Vented Stamped Steel Basket
Tinsel Leads Stitched to the Spider
Flat, Progressive Nomex® Spider
Nitrile Butadiene Rubber Surround
Specifications:
Nominal Impedance: 1 Ω or 4 Ω
RMS Power Handling: 400 W RMS
Peak Power Handling: 1200 W
Frequency Response (-3 dB): 22 Hz – 160 Hz
Sensitivity (2.83V / 1M): 95 dB
Recommended Amplifier RMS Power Range: 100 W – 800 W
Dimensions:
Cut-out diameter: 281 mm (11-1/16")
Overall Diameter: 315 mm (12-7/16")
Mounting Depth: 169 mm (7-1/8")
Mounting Height: 16 mm (21/32″)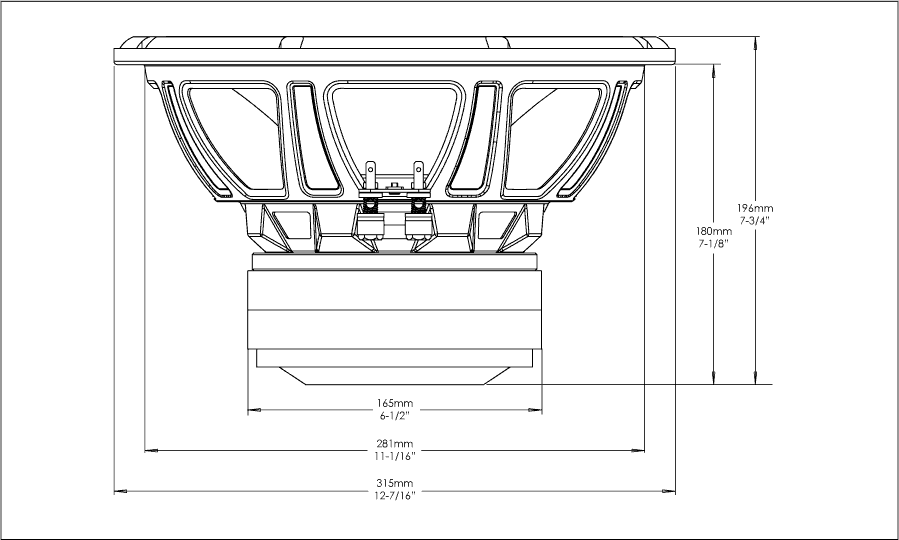 Enclosure Performance (see owner's manual for details):
Sealed Enclosure Volume: 28.8 liters (1 ft³)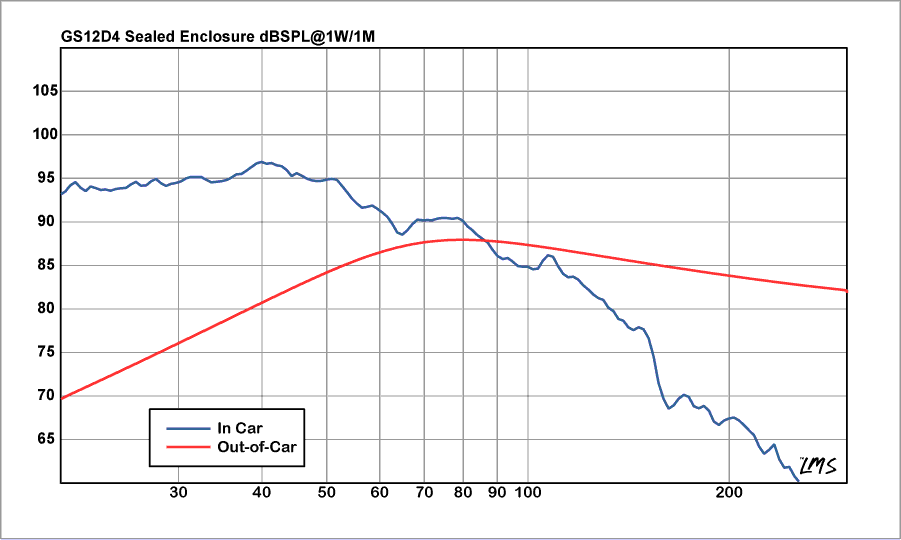 Vented Enclosure Volume and Tuning: 42.5 liters (1.5 ft³), 33 Hz: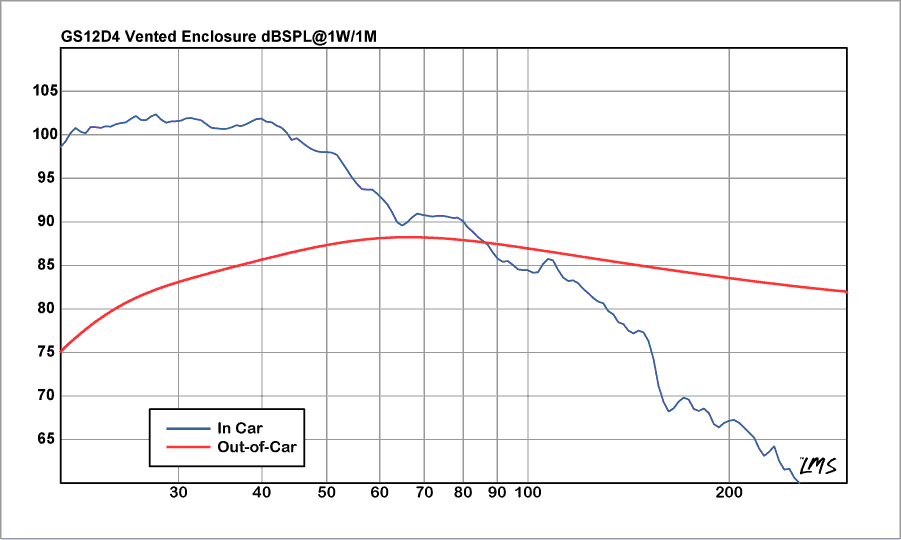 Thiele & Small Parameters:
Revc: 1 Ω or 4 Ω
Levc @1 kHz: 0.68 mH (1 Ω configuration)
Sd: 510.7 cm²
Mmd: 186 g
Mms: 192 g
Cms: 152 µM/N
Vas: 57 liters
Fs: 29.5 Hz
BL: 8.27 TM (1 Ω configuration)
Qms: 8.7
Qes: 0.54
Qts: 0.51
Xmax (1-way linear): 15.7 mm (5/8")
Basket Displacement: 3.09 liters (0.11 ft³)