IN-STORE PURCHASE ONLY
PARADIGM
PARADIGM H15NC HEADPHONES


H15NC Specifications
| | |
| --- | --- |
| Design | Supra-aural active noise-cancelling technology. Dual microphone design. In-line remote and microphone. Solid aluminum and composite construction. Breathable protein leather earcups with Comfort-Tilt™ earcup. Flexi-Point™ headband. Fold-flat design. |
| Frequency Response   On-Axis | 20 Hz — 20 kHz |
| High Frequency Driver | 1.5-inch / 40-mm mylar |
| Sensitivity   Room / Anechoic | 106 dB NC off / 105 dB NC on / |
| Impedance | 26-ohms NC OFF / 150-ohms NC ON |
| Maximum Input Power | 15 mW |
| Finishes | Black & Silver |
Active Noise-Canceling & Noise-Isolating On-Ear Headphones
Designed for life. Endorsed by science. While celebrity endorsements have made headphones a fashion statement, sound quality is often overlooked. We think headphones should sound as good as they look.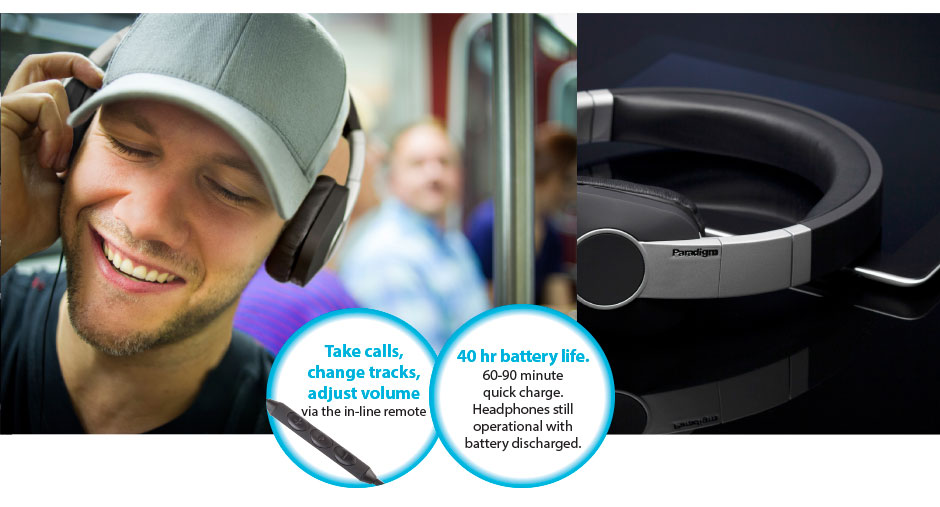 What is it?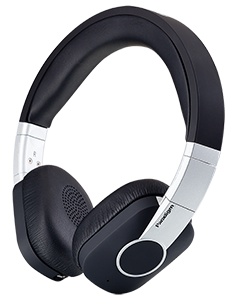 H15NC
An active noise-cancelling headphone with a dual microphone design. Equipped with in-line remote and microphone compatible with Apple devices and most smart phones.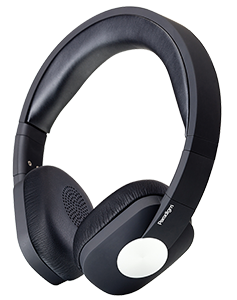 H15
Noise-isolating model equipped with in-line remote and mic and compatible with all Apple devices and most smart phones.
Who is it for?
For those who know that better audio always makes for a better experience. H15NC and H15 headphones are for you if you want
Superior sound quality
Sophisticated good looks
An established brand name with a 30-year track record of award-winning sound innovation.
Ergonomics that deliver comfort even during extended listening.
Why would you want it?
The H15NC and H15 are designed to give you the very best audio experience available in a portable, private listening format. Read on for the inside scoop on the science, a feature comparison chart and technical specs.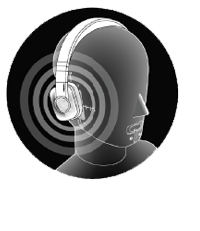 Behind Our Headphones the Science is Sound
Who better to design headphones than a company that has been winning awards for sound innovation for 30 years. Our unique understanding of what makes a speaker sound magical in a listening room was applied in the design of our headphones. In our world class R&D facilities we used sophisticated measurement tools (including Angelina, our Brüel & Kjær Head and Torso simulator) to perfect such things as the noise-cancelling algorithms in our H15NC headphones. Undesirable noise is filtered out without compromising the purity of the signal. The H15NC's dual microphone design offers balanced pick up and superb noise isolation/attenuation. Paradigm headphones deliver the full audio spectrum to the ear with crystal clarity and perfect tonal balance. The result is an intensely private, noise and distortion-free listening experience, one that makes music sound "live" and brings movies to life.

Sound Based On Science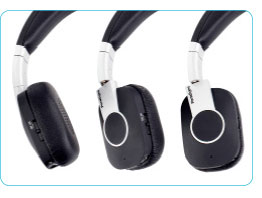 Tilt
Comfort-Tilt™ adjusts to ear contours ensuring a noise-isolating seal.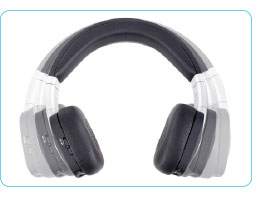 Flexibility
Flexible headband accommodates a full range of head sizes without adversely affecting the frequency response curve. 'Just-right' compression fit ensures comfort during extended listening sessions.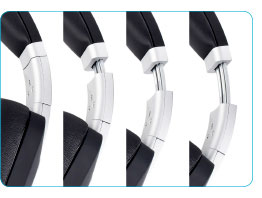 Fine Adjustment
FlexiPoint™ slider, incrementally indexed to accommodate varying head sizes.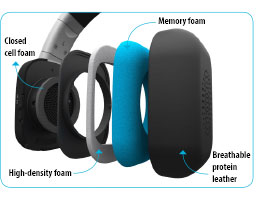 The Inside Story
Three layers of contoured foam: Memory foam provides a layer of comfort, high-density foam prevents low-frequency "bottom out" and the closed-cell layer isolates and attenuates background noise.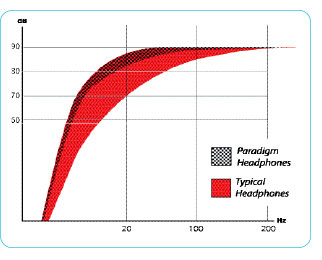 Paradigm's Seal of Approval
If the seal between ear and earcup is not perfect, bass performance will be compromised. In fact, you could lose as much as 10 dB (or more) of bass. Unlike many headphones on the market and despite the variations in human ear sizes and shapes, Paradigm's design boasts a perfect seal. Frequency response is rich, deep, authentic and free from ambient noise and audible distortion.
Feature Comparison Chart
Models

H15NC

H15
Dual microphone design with Active Noise Cancelling (NC) Technology
On-board NC user interface with Blue LED ON Indicators
In-line remote and mic: Take calls, change tracks and adjust volume via remote
Breathable protein leather ear cups with Comfort-Tilt™ adjustment
Soft synthetic leather ear cups with Comfort-Tilt™ adjustment
Adjustable Flexi-Point™ sliding headband
Die-cast and composite construction
Composite construction
Detachable in-line remote and tangle-resistant mic cable
Gold-plated 3.5-mm 4-conductor plug (right angle)
Fold-flat design
Airline adaptor (dual 3.5-mm mono jacks)
Hard-shell padded travel case
Travel pouch
Long-life rechargeable lithium battery (non-removable)

$299

.99 each USD

$199

.99 each USD