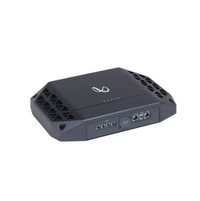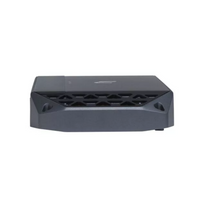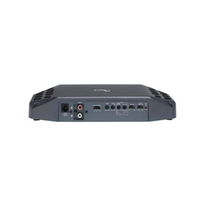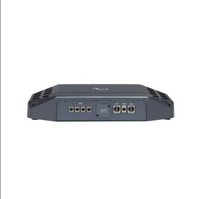 INFINITY
KAPPA ONE 6 High-performance mono Class D amplifier
Kappa mono and full-range, multi-channel amplifiers deliver the efficiency and power you expect from Class D amplifiers—and the performance you expect from Infinity. The comprehensive all new E.A.R.L terminal and power adapter (5-channel & mono block) enables easy installation and optimized performance. For the 5-channel and mono amplifier models, the remote bass control allows the user to increase and decrease bass output independent of head unit tone controls. The industrial design not only provides an elegant look, but also enhances power dissipation to ensure long term reliability. Kappa amplifiers give you power to shape your car audio experience in new ways.
Features
Class D Design
Every Kappa amplifier, including the full-range models, features high-efficiency Class D topology. This technology allows Infinity to engineer amplifiers that are more compact, generate less heat, and draw less current from the vehicle's electrical system.
Low Distortion
Infinity's Kappa amplifiers have been engineered to deliver the lowest distortion possible, enhancing the audio experience regardless of output level.
Full On-Board Protection
Infinity Kappa amplifiers have on-board circuitry to protect from shorts, temperature, overvoltage and undervoltage. An LED indicator is included on all five models to let the user know when one of these conditions exists.
Proprietary High-Conductivity Terminals
All Infinity Kappa amplifiers equipped with newly introduced E.A.R.L terminal for better grounding. For 5-channel and mono amplifiers, adapter connector is available in the box for easy installation.
Compact footprint
With it becoming more and more difficult to find spacious locations for amplifier mounting, Infinity Kappa amplifiers have been developed in a small compact form factor to allow more location versatility.
Sleek design
Sometimes, an amp can be as stylish as it is powerful. With anodized aluminum and screwdriver access concealed by a magnetically attached panel, Infinity Kappa amplifiers have a clean, streamlined industrial design.
DBO™ (Dynamic Bass Optimizer)
Kappa amplifiers feature a subsonic filter with variable frequency and Q. For sealed enclosures, set the Frequency Control to 35Hz, and then adjust the Boost Control to your preference. For vented enclosures, set the Frequency Control to 10Hz below the port tuning, then adjust the Boost control to your preference.
Remote Bass Control
The 5-channel and mono amplifiers come with a remote bass control. This allows for increasing or decreasing bass independent of the head units tone controls. The benefit is total control over just the bass output. The tuning is right at driver's finger tips.
General Specifications