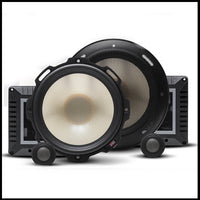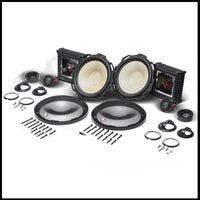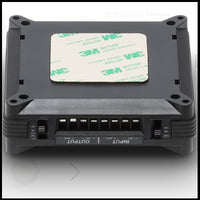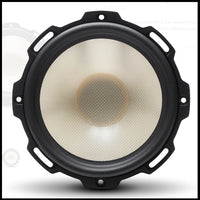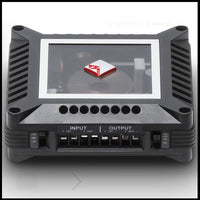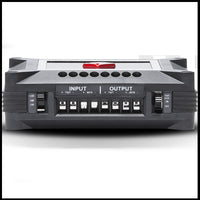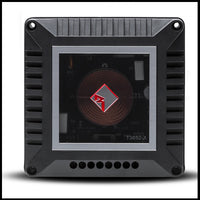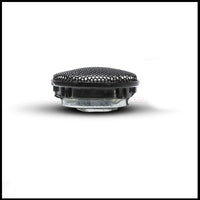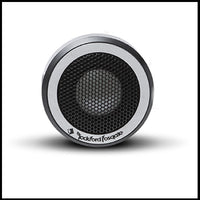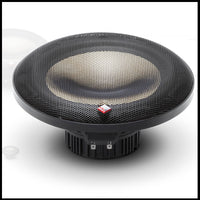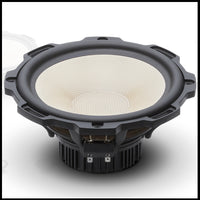 ROCKFORD FOSGATE
ROCKFORD FOSGATE Power 6.5" T3 Component System
The T3652-S is an audiophile 6.5" 2-way component system designed for sound quality. Rated at 125 Watts RMS, the system includes two woofers with grilles, pair of tweeters, a multi-function crossover and mounting hardware.
The Power T3 Component Speakers are designed using nearly all the same design cues as it's biggest brother, the Power T5. The LCP (Liquid Crystal Polymer) woofer cones produce the best sound quality a car audio speaker can offer. Best of all, the crossover is easier to mount and features an on/off axis control for parallel door mounting or kick panel/window pillar installation. Need Rockford Fosgate power handling with audiophile sound quality? The T3 component systems are what you need.
LCP (Liquid Crystal Polymer) fiber cone
High Excursion Neo Motor Magnetics with Matched Suspension Design
Integrated Woofer Shorting Ring with External Heat Sinking
1.5" (38mm) High Temp Aluminum Woofer Voice Coil Former
Fatigue and tear resistant linear Nomex spider
Die cast aluminum frame
VAST vertical attach surround technique
FlexFit basket design
Proprietary Dual Function Input Terminals
1" (25mm) treated silk surround LCP tweeter with neodymium motor
DDC (Discreet Dual Clamp) tweeter mounting system
Flush and surface (angled) tweeter mounting hardware included
Asymetrical 18dB HP and 12dB LP external crossover network
Selectable +2.0, -2.dB Tweeter Level Settings
Selectable bi-amp switching
Selectable on/off axis setting
Grilles and mounting hardware included
1 Year Warranty
CEA-2031
Power handling on Rockford Fosgate speakers conform to CEA-2031 industry standards. This means your speaker has the capacity to handle power under continuous demand, not instantaneous power handling, that over time, can damage voice coils.">Power handling on Rockford Fosgate speakers conform to CEA-2031 industry standards.
DDC™ Tweeter Mounting
Every aspect of our new DDC™ Tweeter design has been completely re-engineered to allow for maximum ease of installation and fitment. This optimized patent pending design provides concentric clamping pressure around the perimeter of the mounting hole.The "mounting cups" on the new design are in fact not "cups" at all, but rather unobtrusive "clamps" that quickly and easily mount in a standard 1-5/4" (45mm) hole saw opening with a single concentric center screw securing with balanced pressure to both faces of the mounting surface. From there, the tweeter simply snaps into place and is secured by a snap on trim ring. Removal is easy if needed. The protective grille on the tweeter is non-removable and an integral part of the design.' Our DDC™ (Discreet Dual Clamp) Tweeter Mounting provides concentric clamping pressure around the perimeter of the mounting hole. This results in maximum ease of installation.
Klippel Verified
To adorn the 'Verified with Klippel' mark, the qualifying company's loudspeaker engineering personnel must be trained and certified by Klippel prior to using the three separate Klippel systems to design, develop and test:
Klippel DA-2 (Designed)
Klippel PM-8 (Developed)
Klippel QC (Tested)

Rockford Fosgate has made the investment in Klippel to deliver the best possible speakers to our customers.">Klippel is a speaker certification program allowing us to deliver the best possible speakers.
VAST Surround (speakers)
Rockford Fosgate's proprietary surround technique, VAST, provides up to a 25% increase in the speakers effective radiating cone area without complicated installation issues. This design alters the typical design and manufacturing technique by eliminating the large flat glue surface area (the landing), which allows the surround to be shifted for increased cone area. In turn, both nominal efficiency and maximum output capabilities are dramatically improved. The new patent-pending VAST™ technique is a result of combining a unique design concept with precise manufacturing to provide up to 25% more effective radiating cone area. The Vertical Attach Surround Technique significantly increases a subwoofer's effective radiating cone area up to 25%.
FlexFit Basket - Speaker
The slot mounted frame pattern of the FlexFit basket utilizes slots (where feasible) instead of single screw sized holes. This allows slight adjustment of the speaker when mounted.">The slot mounted frame pattern allows for variable adjustments to the mounting position.
IDHS™ T3/T4 Inductive Damping Heat Sink
Secures directly to the top of magnet structure to improve system efficiency by reducing distortion.
Midrange Size (Nominal Diameter: 6.5"
Midrange Mounting Depth: 2.79" (71 mm)
Tweeter Size (Nominal Diameter): 1" (25 mm)
Tweeter Mounting Depth: 0.91"(23 mm)
Sensitivity (dB @ 1W/1M): 87.5
Speaker Type: Component System
Frequency Response (Hz): 40Hz-30kHz
Power Handling (RMS):125 Watts RMS 250 Watts Max
Crossover: 3kHz
18dB/Octave High-Pass
12dB/octave Low-Pass
Grille/Trim Ring Included: YES
Shipping Weight: 9.95 Lbs. (4.51 kg.)
CEA-2031 Compliant
Nominal Impedance (Ohms): 4-Ohm