LUXMAN
LUXMAN POWER M-200
AVAILABILITY :
In Store Pick Up Only
Compact stereo power amplifier in B4 size(364X257mm)
The breath of music fills the space
The real pleasure of quality audio is its ability to unleash the energy of the sound you may hear in a concert hall or live venue into the home listening environment.That deep musical experience and impression evoke interest and drive the inquiring mind, almost to obsession.The M-200 is a stereo power amplifier which condenses LUXMAN's commitment to circuit and function into a B4 sized compact chassis.When the breath of a performance fills up a space when reproduced through loudspeakers, you will discover the unknown side of that music.
A compact and powerful body
The M-200 has the same B4 footprint as LUXMAN's USB/DA convertor, the DA-200. It is quality stereo power amplifier with sufficient output power at 25 watts per channel (8Ω).It can be used as part of a desktop system, connected to a PC, or in a traditional audio set up.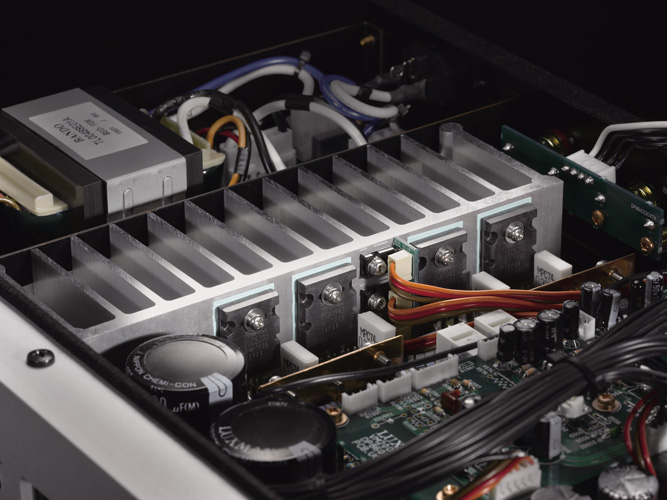 BTL Monaural output mode
In BTL mode, the M-200 can combine it's output power to act as a 70 watt (8Ω) monaural amplifier to drive lower impedance speakers or large diameter floor standing speakers.Also, the listener can enjoy high quality bi-amp reproduction when the M-200 is used in conjunction with a suitable preamp or pre-main amp.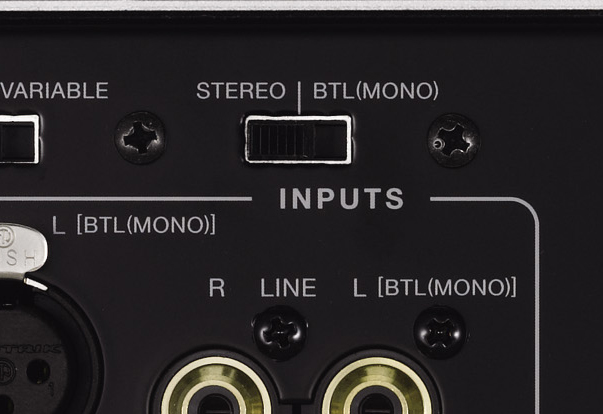 Original Technology
Using parallel connected, low resistance speaker relays has yielded improved driving power.For this model, LUXMAN has utilized their traditional non-angled circuit board tracing and original, custom designed components.The cabinet features a loop-less chassis structure which suppresses ground impedance effects caused by chassis current.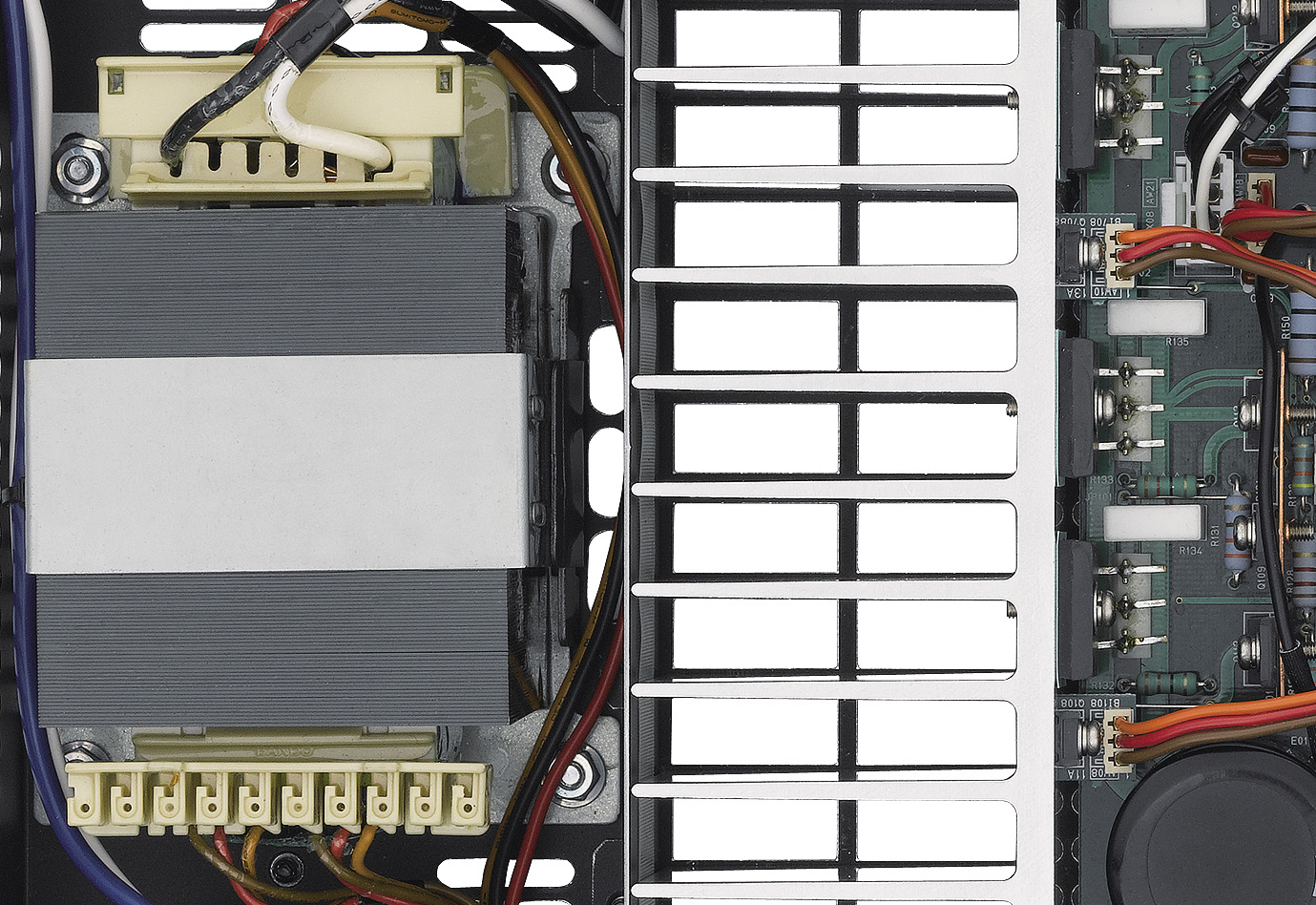 RCA input terminals and speaker output terminals
As well as XLR inputs, the M-200 has 18mm RCA input terminals which will accept large RCA plugs and the in-line Y-type & banana type speaker terminals make connecting even very thick speaker cables an easy task.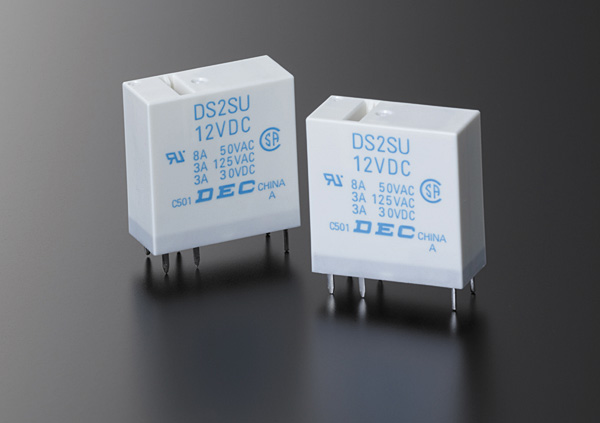 Variable input mode
The variable input mode feature of the M-200 enables the listener to bypass the volume control. This direct input mode without preamp functions is useful for source devices such as a USB/DAC convertor or CD player with it's own adjustable volume control.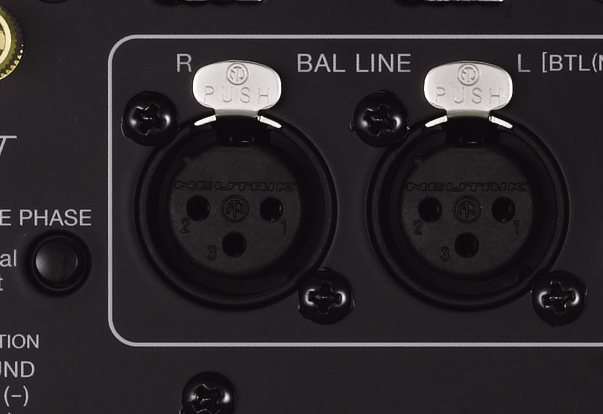 Discrete circuitry and push-pull output
The M-200 amplifier circuitry has a discrete structure and features high performance components equivalent to those used in the 500 series integrated amplifier, enabling delicate and rich musical expression.Large capacity PC150W power transistors are mounted in push-pull configuration adding increased speaker drivability.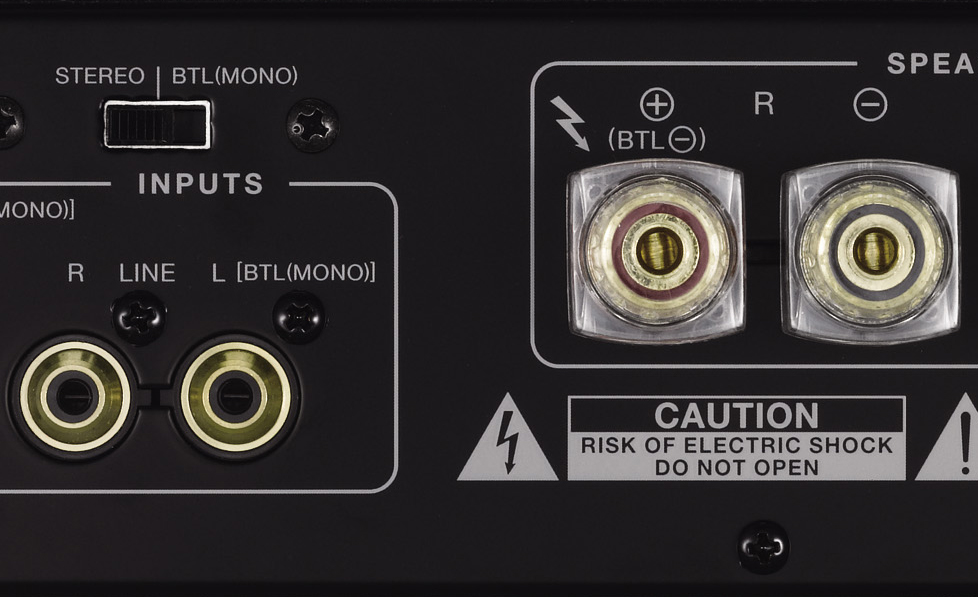 Power supply stability
A highly stable power supply provides instantaneous power from a highly regulated power transformer and 2 large capacity condensers. The rectifier circuit features Schottky barrier diodes made by Nihon Inter, with high DC voltage conversion efficiency, which reduce switching noise.The high quality power supply enables the M-200 to achieve powerful musical expression and spacious sound reproduction.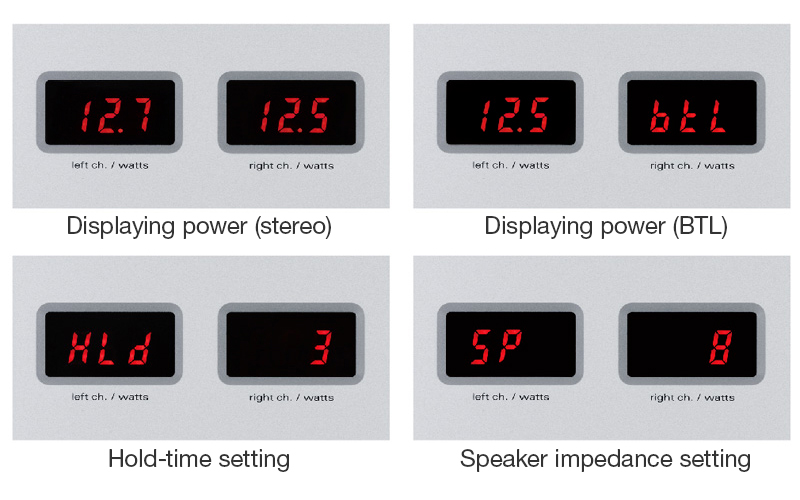 Balanced inputs with phase inversion switch
The M-200 is equipped with balanced XLR inputs which enable high quality balanced signal transmission, excellent performance and resistance to noise.There is also a phase inversion switch which is convenient when connecting other equipment with different wiring specifications.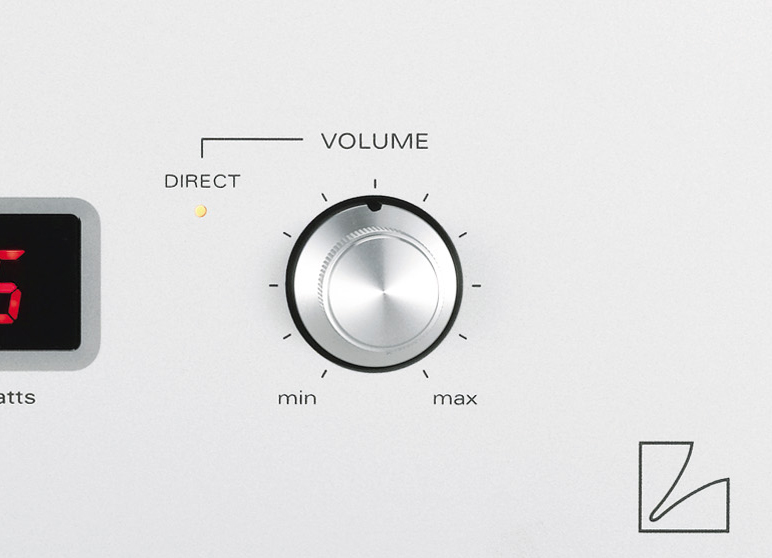 LED power meter
The front panel features two multifunctional display windows with 7-segment LEDs for excellent visibility.There is a 3 stage brightness & on/off control.The displays act as power meters and also show adjustments to hold time and speaker impedance settings and respond to playback signals.
| | |
| --- | --- |
| Rated Output | 25W + 25W (8Ω) / Stereo, 35W + 35W (4Ω) / Stereo, 70W (8Ω) / BTL Monaural |
| Gain | Stereo 23dB, BTL Monaural 29dB |
| Sensitivity | 1.0V/25W (8Ω) |
| Impedance | LINE 16kΩ, BAL.LINE 33kΩ |
| Frequency Response | 20Hz〜20kHz (+0, -0.2dB), 10Hz〜100kHz (+0, -3.0dB) |
| Total Harmonic Distortion | 0.005% (1kHz/8Ω/25W), 0.06% (20Hz~20kHz/8Ω/12.5W) |
| S/N Ratio | Line 107dB or over, Balance Line 102dB or over |
| | |
| --- | --- |
| Display Mode | Stereo Power Display, BTL Monaural Power Display, Dimmer Adjustment (3 levels), Hold Time Setting (1, 3, 5 seconds), Speaker Impedance Setting (8, 6, 4Ω) |
| Output configuration | bipolar push-pull |
| Power Transformer | EI type 160VA |
| Damping Factor | 100 |
| Power Consumptions | 85W, 32W (No input signal) |
| Dimensions (W x H x D) | 364 x 81 x 297 (mm) |
| Weight | 7.0kg |