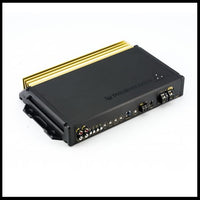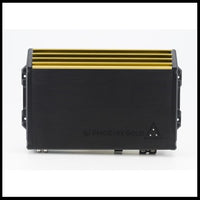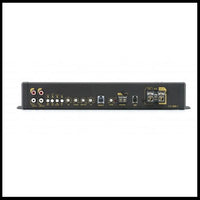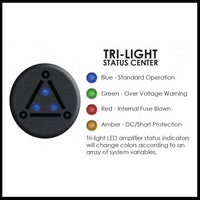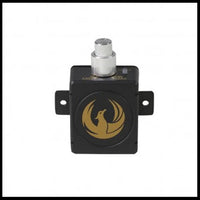 PHOENIX GOLD
PHOENIX GOLD 600W Monoblock Amplifier SX2 600.1
Reproduce the full dynamic impact of each bass note, and deliver clear, articulate bass through your subwoofers with maximum power and efficiency. SX2 600.1 monoblock subwoofer amplifier drives 600 watts into 1 ohm.
Class D Topology
Power Rating:  300w x 1 Channel @ 4 ohm, 450w x 1 Channel @ 2 ohm, 600w x 1 Channel @ 1 ohm
Dimensions: 13.25" L x 8.5" W x 2.0" H - 337mm L x 216mm W x 51mm H
Premium Build Quality for Ultra Performance
Legendary Phoenix Gold massive unregulated power supply built for dynamic headroom and to drive low 1ohm impedance loads
Audio Precision Quality Control Verification
Chassis Features
Master/Slave

strappable

for huge power and

multi

-amp setups

RMD port allows you to add a remote monitoring display, giving you a visual of the voltage of your system
Double tier power supplies with OTM Onboard Thermal Management

, which monitors the amplifiers internal temperatures. If abnormal temperatures are achieved, 

OTM

will make minor adjustments to output power to allow the amplifier to return to normal operating temperatures without interruption to the amplifier's audible performance.   

       
Remote bass and phase controller with Bass Shift® (RBPC) allows for perfect adjustment of not only the subwoofer level but also 0-180° of phase adjustment from the listening position. Properly adjusting phase will allow enhanced bass response, dynamics and impact at any volume.
Switchable balanced or unbalanced inputs 

based on your input source's design for best signal to noise performance

Auto-turn on circuit (defeatable) helps when connecting to an OEM system that does not offer a Remote turn-on lead to activate the amplifier
Tri-light LED amplifier status indicators with short circuit, thermal and voltage protection
Front mount controls and connections 

provide a more pleasing overall aesthetic while conveniently locating the amplifiers controls in the same vicinity as the connections

RCA pass-through outputs
Total Control of Your Music Output
Variable filters on each channel allow you to fine tune your musical output to the precision you demand. All crossovers feature aluminum shaft precision potentiometers for exact crossover frequency selection.
Low Pass Crossover Range of 40Hz to 240Hz, you get quality lower bass
Subsonic Crossover Range of 10Hz to 120Hz to eliminate unwanted ultra low frequencies, improving the efficiency of your subwoofer
Bass Boost 0 to +6dB at 40Hz
Variable phase output can be adjusted 0 to 180 degrees. This adjustment can help achieve better "up front" bass, by enhancing your sub bass and mid bass transition and resolve subwoofer cancellation problems in certain installations.  Resulting in tight, articulate bass that blends perfectly into the rest of your audio experience
Specifications
Frequency Response

± 6dB from 10Hz to 250Hz

Signal to Noise Ratio

85.9dB

Low Pass Crossover

12dB per Octave

Subsonic Filter

12dB per Octave

Low Pass Crossover Range

40Hz to 240Hz

Subsonic Crossover Range

10Hz to 120Hz

Bass Boost @ 40Hz

0 to +6dB

Low Level Input Range

300 millivolts to 8V unbalanced

Lowest Recommended Load

1 ohm

Typical Efficiency

85%

Damping Factor

Greater than 200

Variable Phase Adjustment

0 to 180 Degrees

RMS Power Output

300w x 1 @ 4 ohm

450w x 1 @ 2 ohm

600w x 1 @ 1 ohm 
Recommend Power Wire Fuse: 60A
Power/Ground Wire Size: 4GA