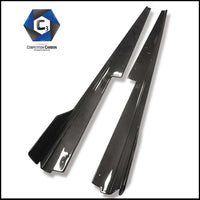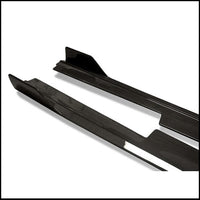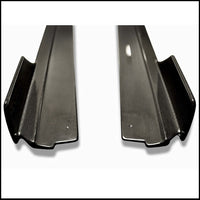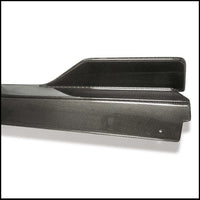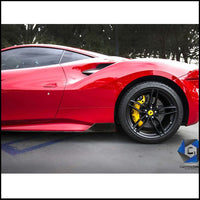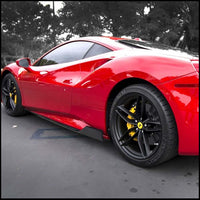 C3 CARBON
C3 Carbon Ferrari 488 GTB/Spider Carbon Fiber Side Skirts
Aerodynamic race-inspired side skirts combine functional high performance with the incredible beauty of pure carbon fiber, bringing out the motorsports heritage of your 488 GTB or Spider. C3 Carbon uses ultra-precise CNC-machined billet tooling to create unrivaled pre-preg dry carbon fiber replacements with quality, fit, and finish equal to expensive factory Ferrari carbon pieces. C3 produces only 100% carbon fiber pieces, not fiberglass or plastic overlays.
C3 matches the traditional 3K 1x1 plain weave used by Ferrari, sealed with a mirror-finish automotive urethane. The result is factory-original quality, craftsmanship, and appearance at a reasonable price. Straightforward installation makes this a favorite of our Ferrari 488 clientele.
FITS: 2016+ Ferrari 488 GTB Coupe and 488 Spider
FEATURES:
Autoclaved pre-preg dry carbon fiber 3K 1x1 plain weave

Clear-coated with automotive urethane, then hand-polished to a mirror finish

OEM-perfect fit

Installs without any modification

Digitally 3D laser scanned for guaranteed fitment

Autoclave formed in billet aluminum molds at more than 100 psi and 200 degrees Fahrenheit
Experience the Difference of C3 Carbon Products:
Competition Carbon Components (C3 Carbon) has been steadily gaining in popularity amongst today's high-performance driving enthusiasts due to several key factors that help C3 Carbon stand out in a market full of sub-par aftermarket offerings. Each C3 Carbon product is manufactured to provide perfect fit and extreme strength while reducing weight, maximizing quality and ensuring years of exceptional finish. We provide all of this for significantly less money than OEM parts.
Every product we make uses pre-impregnated dry carbon formed in a CNC-machined billet aluminum mold which is manufactured by laser-scanning the OEM component(s) so you know you'll have a perfect fit, every time. Dry carbon is stronger and lighter than wet carbon, often weighing 1/3 of our competitors' products. Our manufacturing methods also produce a smoother surface on each part for more dimensional accuracy; shaving edges, widening mounting holes and flexing pieces to make them fit are a thing of the past.
C3 Carbon also applies an automotive urethane clear-coat which is U/V cured for durability and guarantees C3 Carbon parts won't yellow over time.
Many of our competitors use wet carbon (which is heavier), and some use fiberglass with a carbon overlay (much heavier, as the carbon fiber has epoxy literally painted onto it). These materials and manufacturing methods produce a poor finish due to air contamination, and because the epoxy isn't applied uniformly throughout the weave. These products are also much weaker than C3 Carbon products. Finally, most competitors use a fiberglass mold, which is far less expensive but cannot maintain the strict tolerances we demand of our own products. In the end, the fit and finish simply cannot stand up to C3 Carbon products.