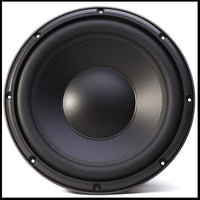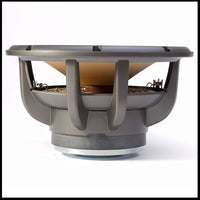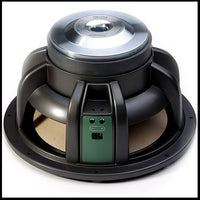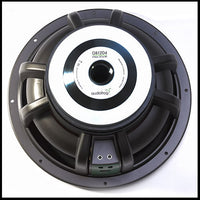 AUDIOFROG
AUDIOFROG GB12D4 12″ (300 MM) AUDIOPHILE GRADE AUTOMOTIVE SUBWOOFER
GB Series subwoofers are designed for high power handling and optimized to provide superior low frequency extension from a wide range of sealed and vented enclosures.
A copper inductance-reducing pole piece cap also reduces distortion and extends the range of flat response well into the midbass.
The GB12D2 includes a vented, cast aluminum basket, dual 2 ohm voice coils and a convenient switch to select a 1 ohm or 4 ohm configuration.
Treated Paper Cone
3" (75 mm) Voice Coil on Fiberglass Former
Dual 4 Ω Voice Coils
Impedance Selection Switch
Copper Inductance- and Distortion-Reducing Pole Piece Cap
Extended Pole Piece
Flared Pole Piece Vent
Dual Ferrite Magnets
Machined Back Plate
Proprietary Vented Cast Aluminum Basket
Tinsel Leads Stitched to the Spider
Flat, Progressive Nomex® Spider
Nitrile Butadiene Rubber Surround
Screw Terminals
Specifications:
Nominal Impedance: 2 or 8 ohms
RMS Power Handling: 500 W
Peak Power Handling: 1500 W
Frequency Response (-3 dB): 22 Hz – 180 kHz
Sensitivity (2.83 V/1 M): 92 dB (2 Ω configuration)
Recommended Amplifier Power Range: 100 W – 1000 W
Dimensions:
Cut-out diameter: 281 mm (11-1/16")
Overall Diameter: 320 mm (12-5/8")
Mounting Depth: 169 mm (6-5/8")
Mounting Height: 17.5 mm (11/16")
ENCLOSURE PERFORMANCE (SEE OWNER'S MANUAL FOR DETAILS):
Sealed Enclosure Volume: 28.3 liters (1 ft³):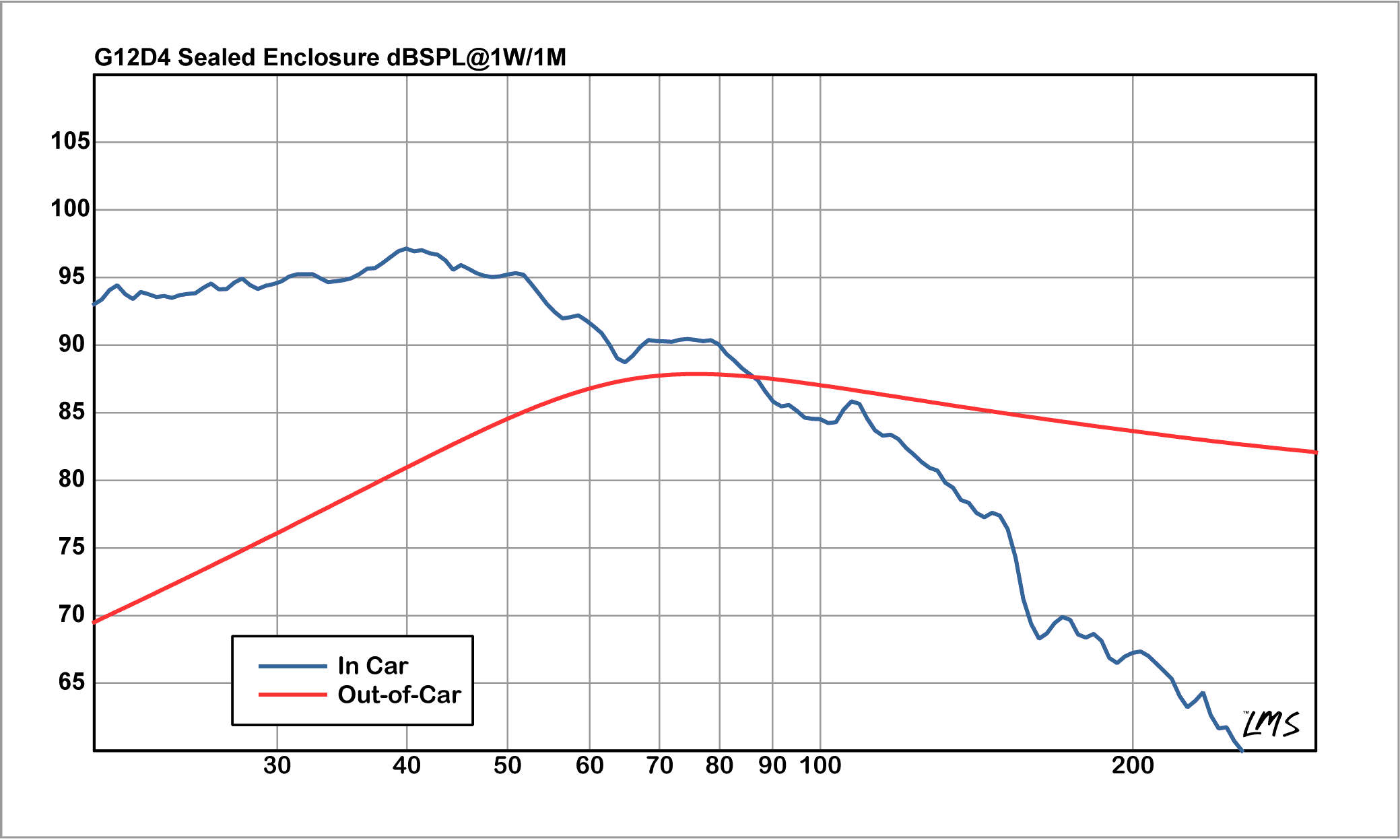 Vented Enclosure Volume and Tuning: 42.5 liters (1.5 ft³), 33 Hz: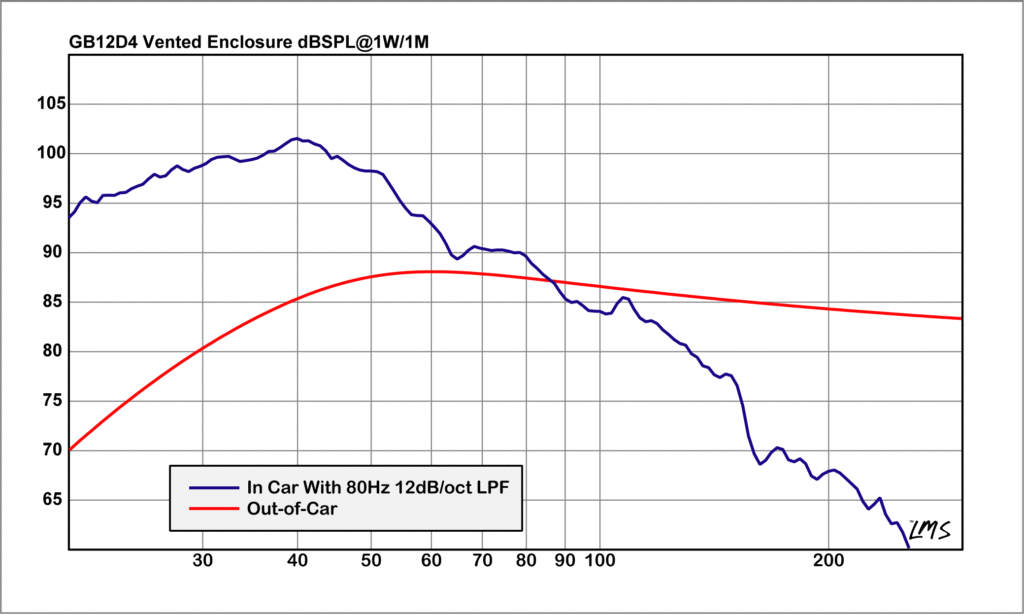 Thiele & Small Parameters:
Revc: 2 Ω or 8Ω
Levc@1kHz: 0.58 mH (1 Ω configuration)
Sd: 510.7 cm2
Mmd: 177 g
Mms: 184 g
Cms: 171 µM/N
Vas: 63.7 liters
Fs: 28.4 Hz
BL: 11.47 TM (1Ω configuration)
Qms: 8.82
Qes: 0.52
Qts: 0.49
Xmax (1-way linear): 19 mm (11/16")
Basket Displacement: 4.17 liters (0.147 ft3)